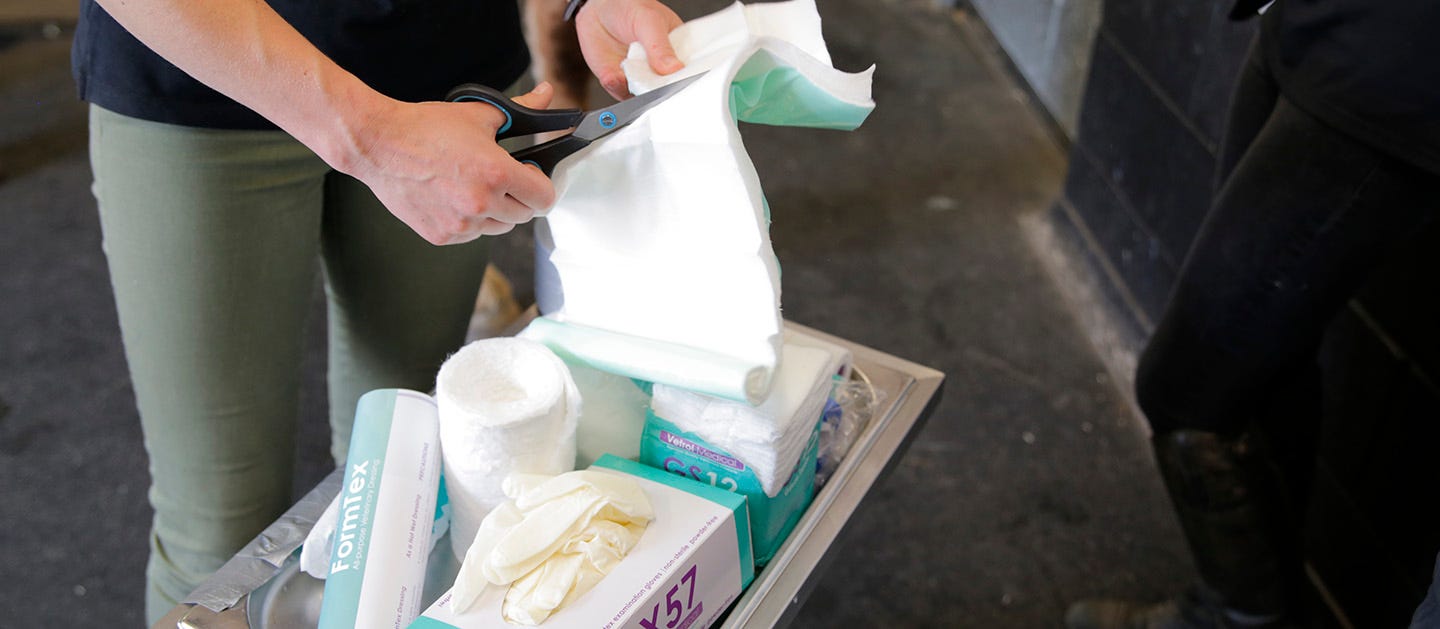 Veterinary Supplies
Here at Farm & Stable we carry a full range of veterinary supplies ensuring you keep your medical store stocked with everything which could be needed. Bandages, dressings and needles are just some of the essential items you may need to stock in your medical kit. Our vet supplies section indeed includes almost all items that a basic vet practice would need.
Our most popular items tend to be disposable syringes and needles, and although we do have everything required to deliver injections and take blood samples, our range goes far beyond needles and syringes. We know how important quality is to veterinary surgeons, that is why we stock a large range of high quality veterinary products. Some of our veterinary supplies are generally tailored more towards equines, vet supplies for horses are usually sold in larger quantities or specially manufactured for horses. This is true for products such as leg clays and would powders. Black Anti-Bacterial Powder, for example, was developed to be used on small scratches and cuts to limit the chances of infection, whilst leg clays are specifically designed to cool horse's legs after exercise.
In this section you will also find products used widely in veterinary clinics such as personal protection equipment (PPE) and hand sanitizers. These are essential to the vet and will create a safer environment for humans and animals. We also sell a huge range of topical antiseptics and surface disinfectants, helping you create a sterile environment which will stop the spread of viruses and bacteria. In this section, you will also find poultices and bandages, which are great for horse wraps, but are also ideal for other species, including dogs, cats and farm animals.