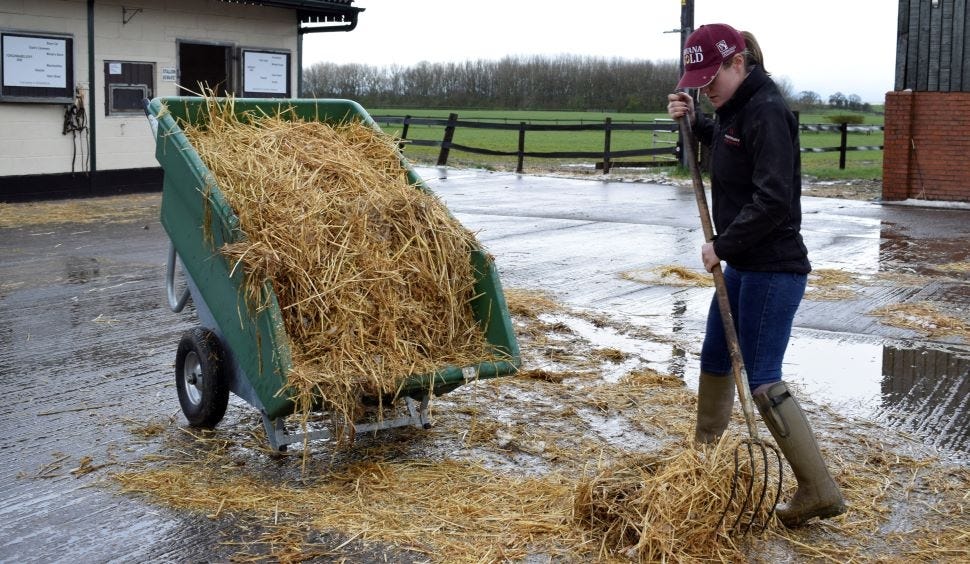 Stable Yard Equipment
Farm & Stable will help you to create dressage, jumping or other training areas, providing a stimulating training environment with our selection of durable yard equipment. Our range includes the of famous Duracorral panels, these join together to create moveable turnout pens and lunge rings which will enable you to set up a superb training area in under ten minutes. You'll also find yard safety equipment, such as fire hoses and extinguishers, along with marker sets and other training items in this section of our online shop.
In this section you will find products to stock your yard making it a comfortable, clean and safe environment for your animals. Maintenance products are essential for yards and stables, therefore we have created individual categories for cleaning equipment, for pest control and for weed control. A safe environment is essential for all animals, especially horses, however occupying the animals is also important. Boredom can manifest into a range of equine behaviours, for example weaving and gulping, to avoid these situations we also stock haynets, which slow down their food intake and occupy the horse for an extended period.
Our range of products for the yard and stable does not stop at maintenance equipment and stable accessories; we also stock the full range of stable tools every yard requires. Within the electric fence section are the energisers, fence posts and electric wires necessary to create electric fences for every requirement. In the water management section, our range extends from the transporting of water to animals in paddocks far from the initial water source, to buckets, water hoses and washing-down facilities. This section includes all the equipment needed required to deliver a safe and comfortable environment for your animals.