For most horses, October is the ideal time to clip, as by this time their winter coats are usually fully through. Some horses may need clipping regularly right up until January, depending on their coat thickness and workload.
But whether your clippers are in regular use, or just brought out for their once-yearly appearance, clippers need care! Here's why…
Dirt is not your friend
A dirty or wet coat can dull your blades and jam your clippers, so always make sure to give your horse a good brush before you start. You will be amazed how starting with a clean horse will preserve the life of your clippers.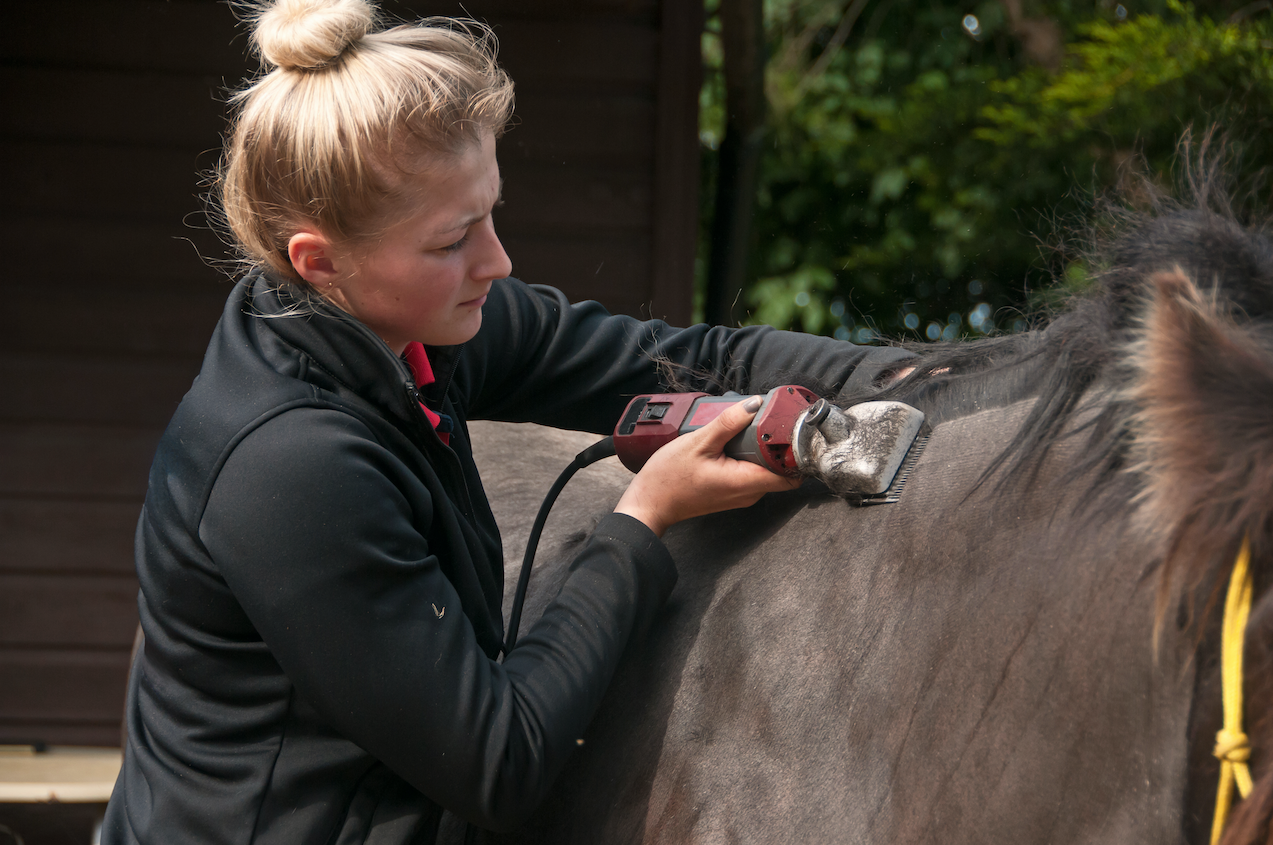 For the best results for your clip and clippers, oil as you go. Lubricate the blades every 30 minutes during operation, this will reduce the heat and friction between the upper and lower blades to keep the clippers cutting smoothly. Also, regularly brush away excess hairs- These hairs will not be good for the blades, and they will make it difficult for you to get the perfect lines!


Aftercare Dampness, dryness and sheer non-use can play havoc with your clippers…. unless you spend a few minutes on preventive care before you put them away. Investing isn't just about using the right oils, it's also about spending a few minutes checking over the clippers- they are not cheap items, so they are worth taking care of!
Clipper Care Products
Liveryman Clipper Oil is excellent for both a lubricant and a sanitiser due to its effective antiseptic properties.
It is important to sanitise your clippers after use so that they don't retain any skin fungus. Once they are clean, make sure to store them in a dry, and clutter-free place to ensure your blades stay sanitary and sharp ready for your next trim.
Key takeaways to extend clipper life:
Clean the horse before you clip.
Oil your blades as you go, particularly if you have a long clip job.
Remove blades and brush hair out of the clipper area.
Clean and store in a dry, safe area.