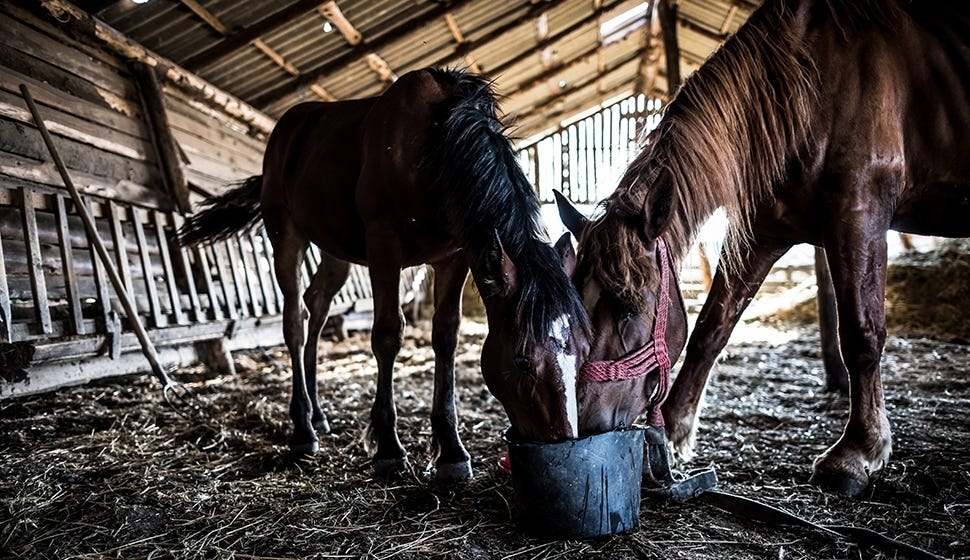 Horse Supplements
We carry a full range of horse supplements, developed to take care of all your equine needs. In this category, you can find products for hoof support, muscle development, and gastric health. This section takes care of all areas of horse health, inside and out.
Equestrian supplements are used to complement the horse's feed stuff, they are ideal to support the animal if any vitamins and minerals are lacking in their everyday diet. Many of these products are specified to support certain areas of equine anatomy, for example, Stride HA contains ingredients that actively benefit the health of a horse's joints, to be more specific, this product promotes maintenance of cartilage, which is essential for the animal's movement. Although not a cure for illness, supplements such as these are ideal for supporting the horses.
Sport horses and professional equines undergo a rigorous training and exercise regime, which can be taxing on the animal's health. most horses in training require feed supplementation to maintain their physical performance. Supplements for horses are extremely important in the racing industry and could give your horse the edge over its competition.